PhosphoTech produces marine and plant oil powders in dry form for your food supplement developments. These can be placed in capsules, sticks or sachets. These oil powders are also perfect for inclusion in formulations with other ingredients.
Our oil powders comprise 30% active oil ingredients in a plant base. This dosage has been designed for its optimal use, so that our oil powders do not stick and are dispersible in water.
They natural contain active marine and plant ingredients: omega 3 (ALA, EPA, DHA), liposoluble vitamins (E and D), astaxanthin, alkylglycerols, etc.
Our expertise as a producer allows us to carry out production in controlled conditions.
All our standard oil powders are available for immediate dispatch. The minimum order is 3 kg.
Discover our standard oil powder range:
30% marine oil in a plant base
: 30% plant oil in a plant base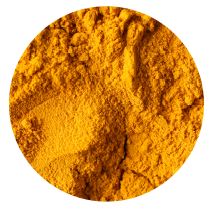 PhosphoTech has its standard range of PHOSPHOMEGA marine oil powders. The fish meat and liver oils included in the composition come from the enhancement of marine resources that have been rigorously selected. Indeed, we pay particular attention to the preservation of biodiversity. In addition, our marine oil powders are all titrated in marine substances of interest.
Name
( 3 / 5 / 10 kg Bag )
Discover our range of PHOSPHOVEGA plant oil powders. The plant oils are virgin first cold pressed: they are mechanically pressed at room temperature without processing. This preserves all the active ingredients of the plant oils. In addition, the majority of our oils come from organic agriculture.
Name
( 3 / 5 / 10 kg bag )
PHOSPHOVEGA ORGANIC SWEET ALMOND
PHOSPHOVEGA ORGANIC ARGAN
PHOSPHOVEGA ORGANIC AVOCADO
PHOSPHOVEGA ORGANIC BORAGE
PHOSPHOVEGA ORGANIC CAMELINA
PHOSPHOVEGA ORGANIC SAFFLOWER
PHOSPHOVEGA ORGANIC RAPESEED
PHOSPHOVEGA ORGANIC MACADAMIA
PHOSPHOVEGA ORGANIC NIGELLA (BLACK CUMIN)
PHOSPHOVEGA ORGANIC HAZELNUT
PHOSPHOVEGA ORGANIC WALNUT
PHOSPHOVEGA ORGANIC OLIVE
PHOSPHOVEGA ORGANIC EVENING PRIMROSE
PHOSPHOVEGA ORGANIC PUMPKIN SEED
PHOSPHOVEGA ORGANIC GRAPE SEED
PHOSPHOVEGA ORGANIC PERILLA
PHOSPHOVEGA ORGANIC SUNFLOWER
PHOSPHOVEGA Organic Sesame
PLEASE DO NOT HESITATE TO CONTACT OUR SALES TEAM FOR MORE INFORMATION.
https://www.phosphotech.com/wp-content