Description :
This oil is 100% derived from fresh cod liver.
Species : Gadus morhua
Origin : Fished in the North Atlantic.
Use : Human nutrition
Substances of interest :
EPA (eicosapentaenoic acid): 7 to 16% of the total fatty acids
DHA (docosahexaenoic acid): 6 to 18% of the total fatty acids
Vitamin A: ≤ 1,000 IU/g
Vitamin D: ≤ 100 IU/g
Physicochemical properties :
Appearance: clear
Colour: yellow
Odour: average, typical
Iodine index: 150 – 180 g I2/100 g
Peroxide index: ≤ 10 mEq / kg
Anisidine index: ≤ 30
Storage conditions :
We recommend you store this produce in the following conditions:
in a dry place
away from light
at a temperature below 20 °C
In these conditions, the minimum shelf life is 24 months. However, this storage time should be modified depending on the storage conditions.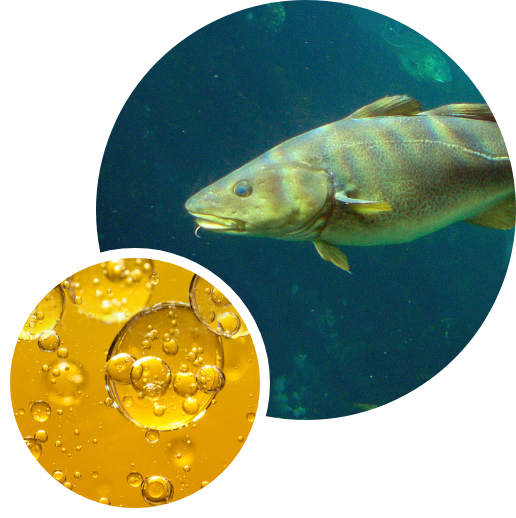 This product datasheet has been drawn up with the greatest care. However, the information provided is only approximate. For further information please contact our sales team.
https://www.phosphotech.com/wp-content